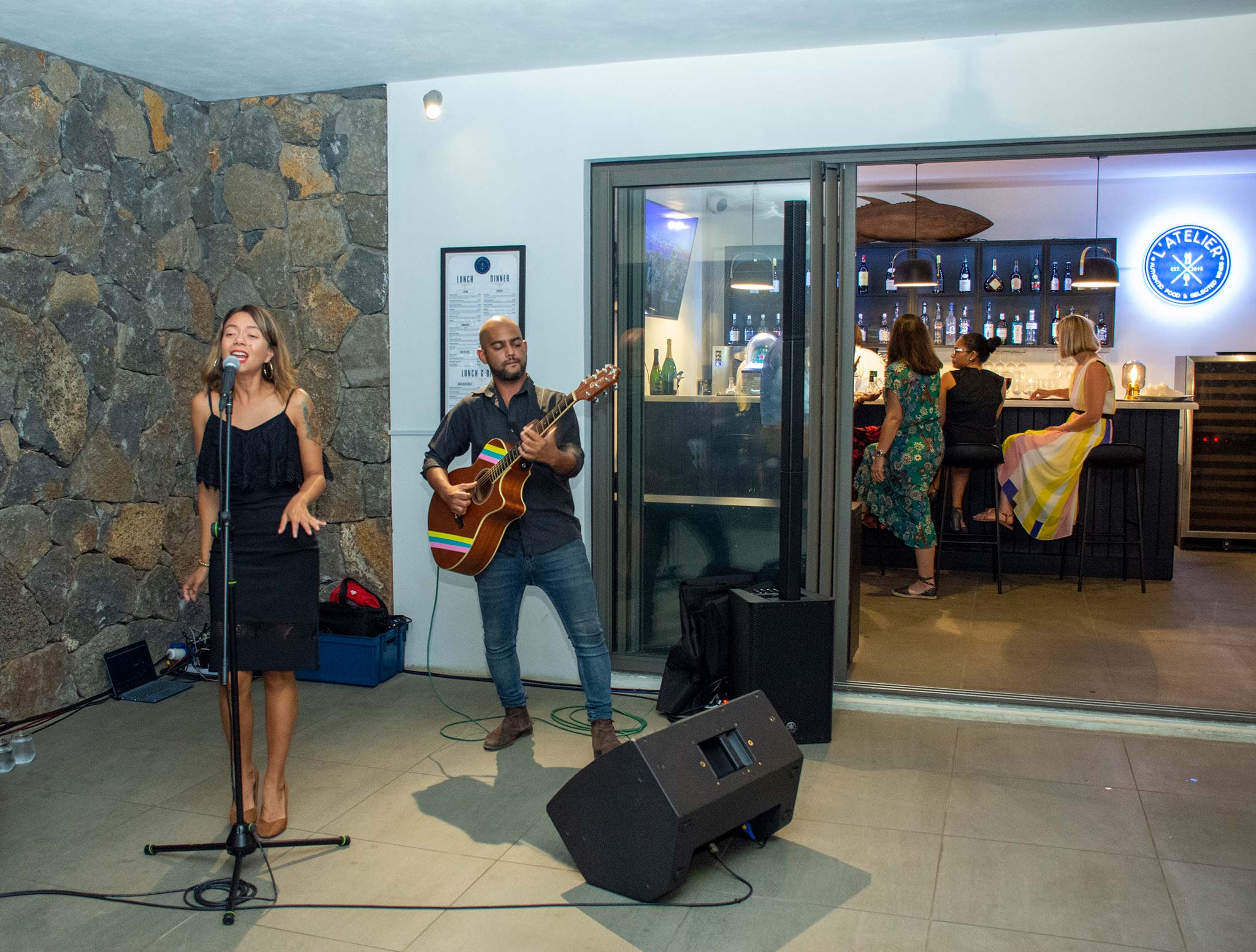 Experience sports events and live concerts at L'Atelier. Our team invites you for a friendly moment over a glass of wine or a cocktail. The perfect opportunity to get together to have a good time with family or friends. Events are open to residents of Mythic Suites & Villas as well as non-residents.
For those who wish to come with their families, the Kids Corner at Mythic Suites & Villas resort is accessible to children.
Parking spaces are available within the Mythic Suites & Villas resort.
Do not hesitate to follow us on our Facebook page to be informed of all upcoming events at L'Atelier.