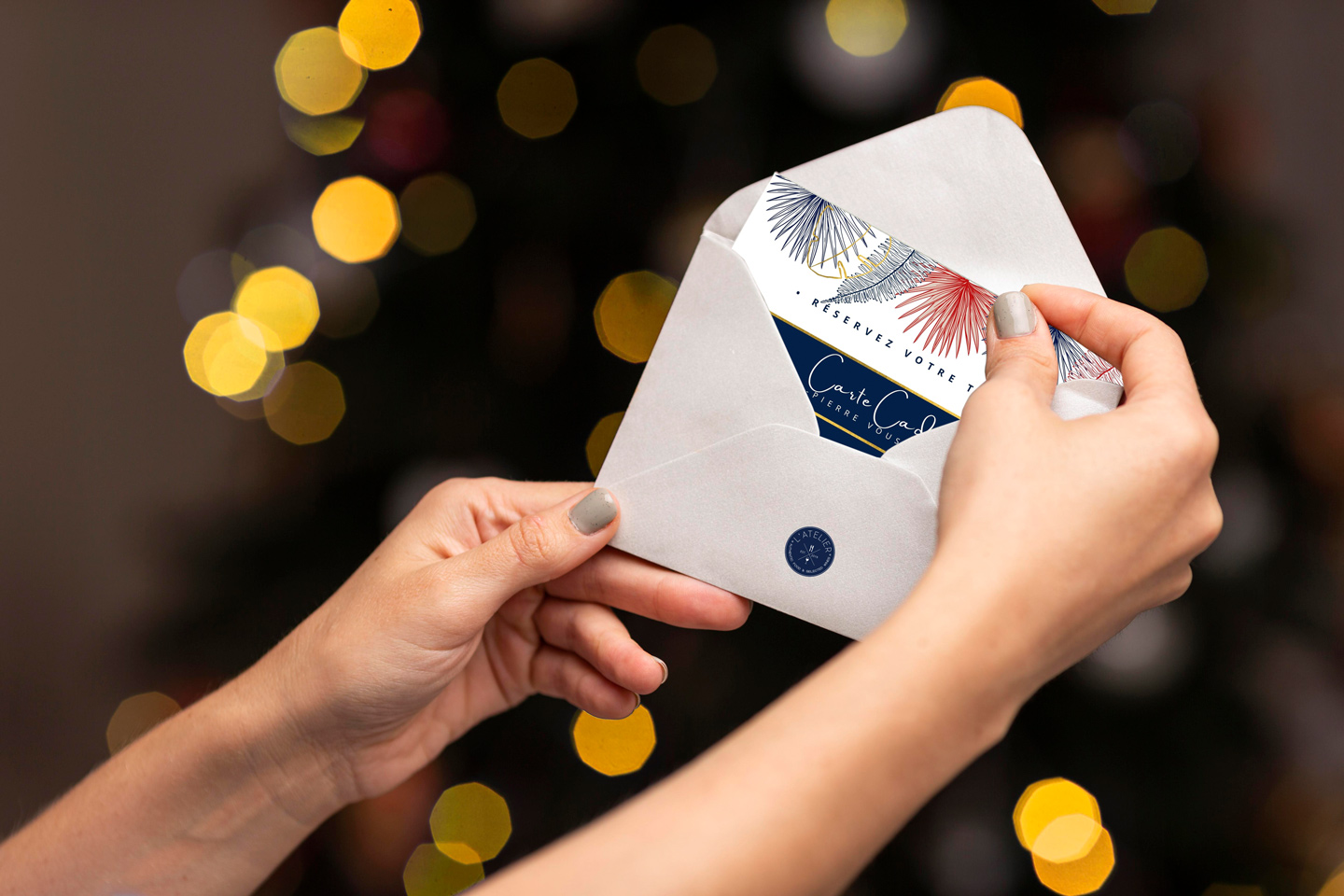 The Gift Card is always a great attention! Tell us about your request and receive a personalised gift card.
Amount of the Gift Card of your choice

How do I use this Gift Card? Book a table at L'Atelier Restaurant (breakfast, lunch or dinner) & discover the Menu signed by our Chef Vijendra. This Gift Card allows you to treat yourself in a warm and friendly atmosphere!

Location: Grand-Gaube, Mythic Suites & Villas, Mauritius

Validity: 2 years.
Your request for a gift card :
The information collected is stored in a computer file to send you content tailored to your interests. It is kept for a maximum of 3 years. You can exercise your right of access to your data and rectify them by sending us an email on:
info@atelier-restaurant.mu
A propos de cette carte cadeau :
How to buy a L'Atelier Restaurant Gift Card?
Fill in the fields in the form above,
Our Concierges will process your request within 24 hours and will send you a payment link,
Once the payment has been made, receive your personalised gift card by email.
Your gift card is ready to make someone happy!

How do I use my L'Atelier Gift Card?
Choose the use you wish to make of it: breakfast, lunch or dinner.
Send us your Gift Card Reference (mentioned on your Gift Card) via email: info@atelier-restaurant.mu
This gift amount can be deducted from the service you have chosen.
Vous avez une question ? Contactez-nous.